What You Can Expect On SeekingCougar.com
Seekingcougar.com
is full of online cupids designed to lure members in with fake promises of future dates. Don't waste your time chatting with fake women. If you read the fine print on this site it tells you that there are online cupids waiting to chat with you. This is designed to get more people to sign up and to give existing users a reason to renew their membership subscriptions. A real
cougar dating site
isn't going to: a) tell you that they have online cupids, even if they do and/or b) have online cupids in the first place. If a site is real, it will have real members that send other real members real messages. Make sense? Well,
seekingcougar is so far from a real dating site
that I don't even know why they call it a dating site. I somehow convinced myself to sign up for the $69 dollar 3 month membership, and all I will say is that I can think of a billion things I should've spent that money on instead. Alas, I've broken down my experience below.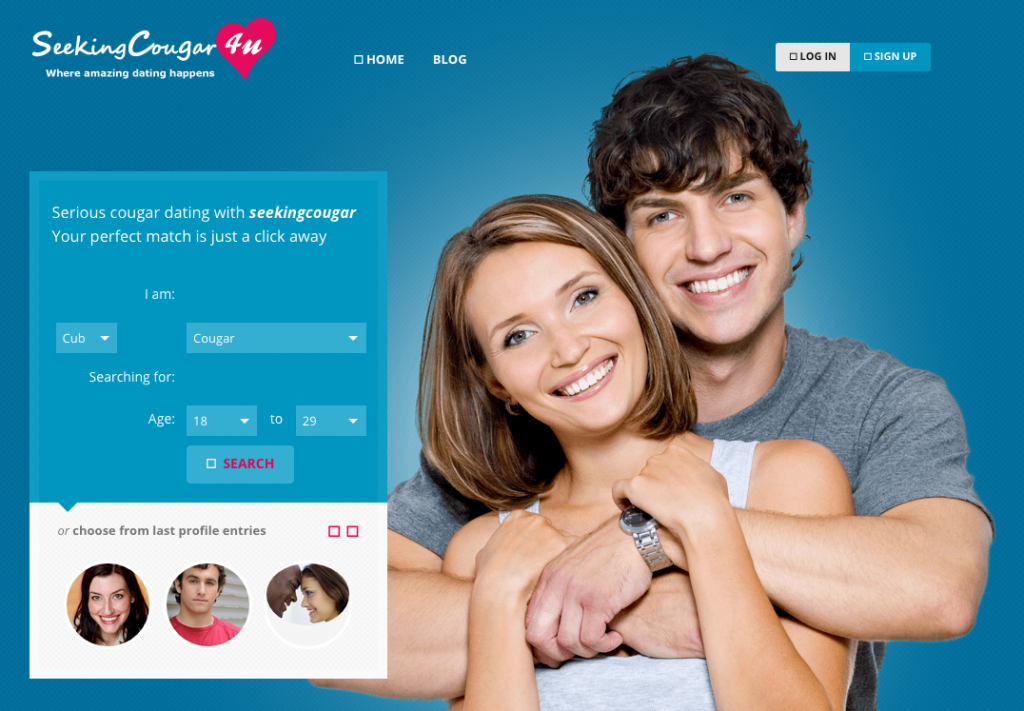 Results On SeekingCougar.com After 3 months
The cost of joining SeekingCougar.com: Free 1 day trial membership $29.95 for a 1 month membership $69.00 for a 3 month membership The free trial membership that they offer isn't as easy as it seems. Once you enter in your personal details and e-mail address, you are automatically directed to the page that asks for your credit card. You have to enter your card number even if you only want to sign up for the free 1 day trial, and they claim that you won't be charged if you remember to cancel before the 24 hour period is up. There are a lot of hidden fees in the fine print as well, so make sure that you uncheck all of the boxes that don't apply to you, or you could wind up with 10 subscriptions to affiliated sites, and god knows how many credit card charges. I signed up for the 3 month trial right away knowing that there'd be no backing out and that I'd have to see what this site was really about. I had 82 matches when I was all signed up and verified and EVER SINGLE ONE was an 'online cupid'. I had no authentic matches. The cupids will not tell you that they're cupids and will in fact try and tell you the exact opposite, but it's right there in black and white. If you like the fantasy, then go with it, but if you're like me and want the real thing, don't waste your time. Needless to say, I lost interest extremely quickly. Seekingcougars did not get this guy laid…
SeekingCougar.com Features
The listed features that seekingcougar.com claims are spectacular are: You can see who's online – Really?…Okay, not spectacular. You can live chat – Can you not live chat on most sites these days? Gain access to adult videos – Hello? You can find free porn with a quick Google search, anytime, anyplace. Find members – I'm not even going to touch this one… These features are as underwhelming as the site itself. These are not features, these are examples of basic functions that every dating site in 2016 should have.
Why You Shouldn't Join SeekingCougar.com
Aside from the fact that I obviously didn't find any dates, and you won't find any dates either, the site claims that it uses fake profiles to entice men.
SeekingCougar.com has already admitted that it's fake!
If I didn't have to join so I could write this review, I never would have joined. I wanted to see for myself that
seeking cougar was a scam
and I am 100% sure that it is now. If you want to think about and talk about sex instead of having it, and you don't care if the girl on the other end is actually a guy, then please, sign up. If you want to have great sex that you can brag to your friends about, skip this site and find one that will deliver. There are
better sites
out there!